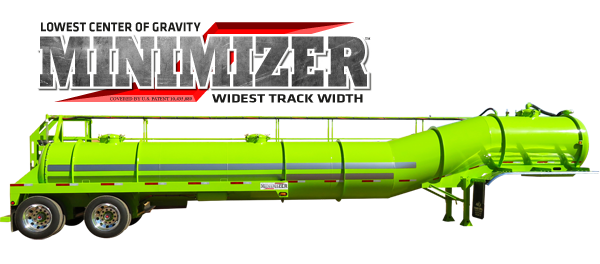 Lowered Center of Gravity
Reduces Rollovers

130 bbl Vacuum Trailer
Information regarding the cause and effect of rollovers,
both safety and financial-wise.
The Minimizer Design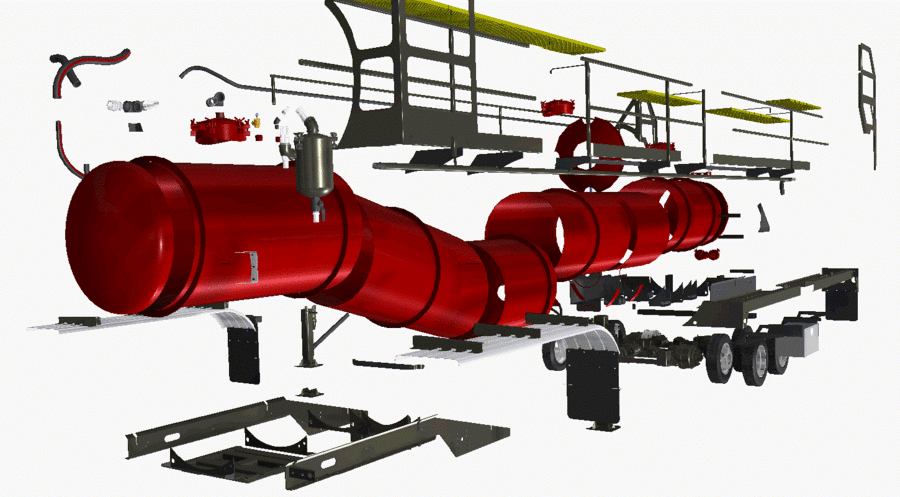 130 barrel capacity

26" tank clearance

Standard kingpin height

Lower hose trays (45" compared to 55")

Standard height rear connections

Massive center of gravity reduction


EASIER TO REACH
SAFER TO OPERATE
CHEAPER TO OWN

Regardless of our competitors claims, we pride ourselves on the feasibility of our approach, while standing by our reputation as a quality-driven leader in the field of tanker manufacturing.
Why not minimize your risks?
Based on studies from University of Michigan, we have determined the greatest way to avoid or minimize tanker rollovers is to adjust the center of gravity for the trailer.
Our center of gravity is 15.5" lower than the industry standard tankers. Thereby, reducing the risk for your drivers, your trailers and the cargo. These factors all affect the cost of lives, money and time by minimizing the risk involved and creating a safer environment for transport.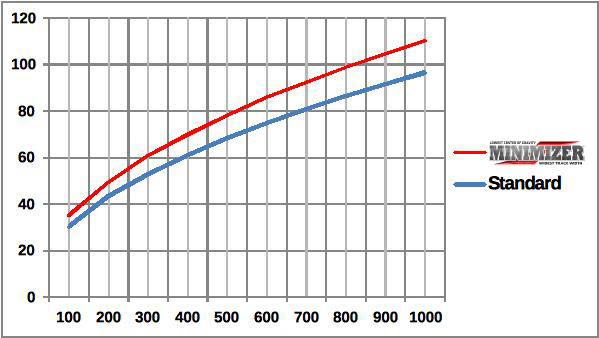 Radius of Curvature (ft)
"Excessive cornering speed accounts for about 1 in 5 cargo tank rollovers" (1)
It takes more force to rollover The Minimizer
More force means the speed threshold is much higher for The Minimizer
(1) Statistics Derived From U.S. Department of Transportation.
Center of Gravity Comparison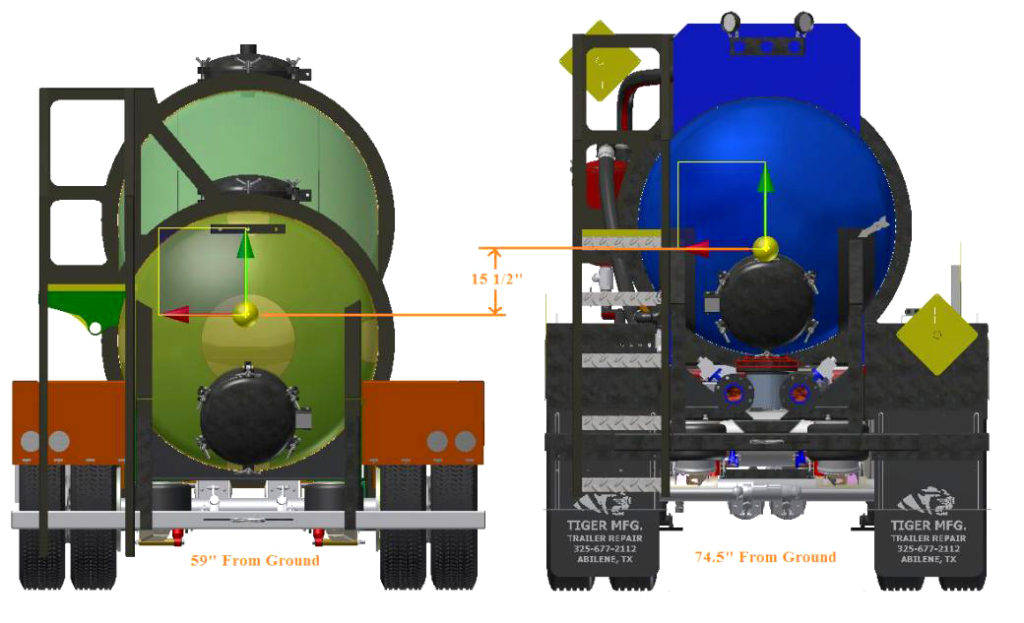 3" lower center of gravity means 12% less rollovers,
8" means 30% less (1)

The Minimizer has massive 15 ½" drop
over standard Tiger130 bbl vac

Four times more than nearest competitor

6" wider track width means 17% less rollovers (1)

The Minimizer has full 102" track width
Ready to find out more?
When you are ready to create a safer, more efficient environment for your transport needs, contact us for a quote...